As you may know, the #1 challenge in starting any new business today is overcoming obscurity – who are you and why should you be trusted? However, as a franchise owner you have a tremendous opportunity here.
The company founders have invested over 20 years creating a solid reputation – one that you can proudly build on and continue.
Izsam is a professional, green-focused, full-service construction cleanup and commercial cleaning company. This idea began in 1998 when father and son team Dan Bennett Sr. and Jr. began specializing in remodeling and construction site cleanup.
Now we're looking for motivated professionals like you. Leverage our impeccable name as we work hard to get you profitable quickly – while you help us bring quality services to all areas across the country!
Imagine being the trusted resource for all types of construction and commercial cleaning projects in your local area – and becoming known for providing a wide variety of services, and doing it all while focusing on 'green cleaning' practices that minimize the impact on the environment.
This is your chance to own your own specialized, yet flexible cleaning franchise business. And claim your portion of the growing janitorial services industry.
Find out more about the Izsam franchise and requirements for ownership. Visit our Frequently Asked Questions page, request more information, or contact us at 402-431-2890 or franchise@izsam.com.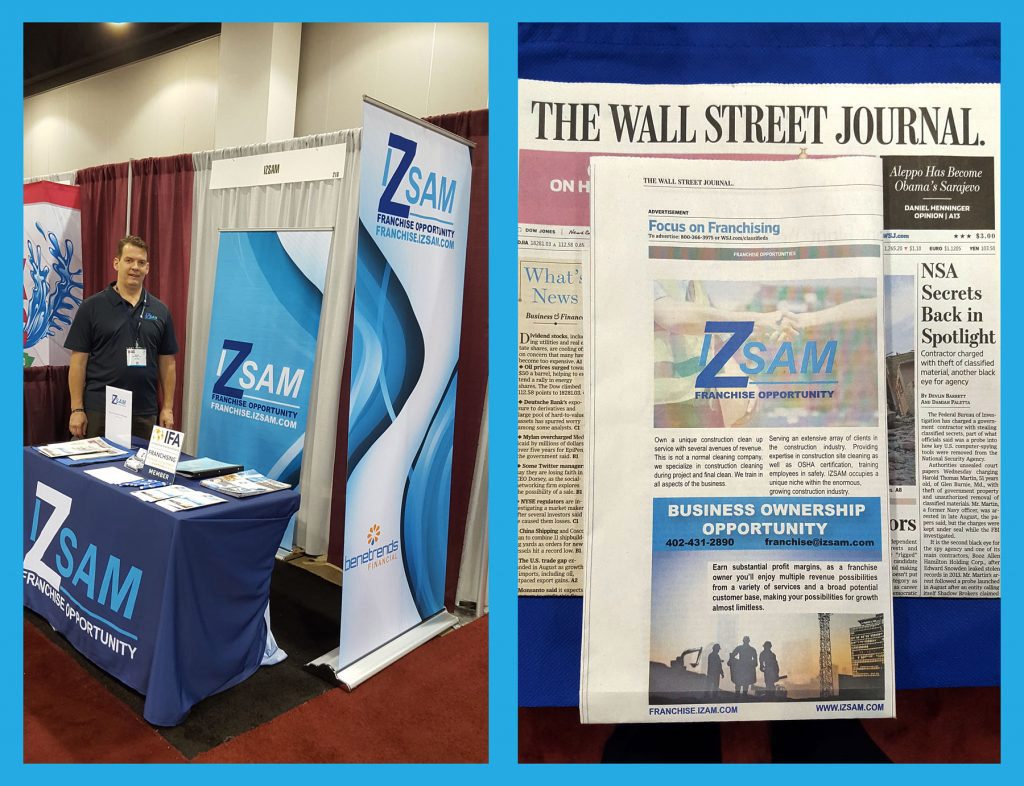 Trusted. Reliable. Proven. Let's Talk.